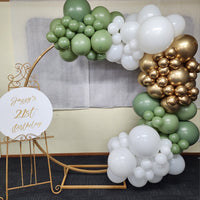 What's HOT Right Now!
Organic Garlands are the hottest balloon decor on the planet right now!
Turn any photo backdrop area of any event into a stunning area for insta worthy, eye-catching memories.
All packages are designed to suit color, theme and budget requirements.
SHOW ME MORE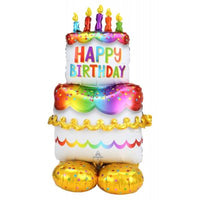 Important information - Helium Shortage
You may or may not know that there is a global helium shortage and has been for a while. This has had a massive impact on the balloon industry and has sent helium costs sky high. We have already had a 65% price increase with another 11% expected in the New Year.
At the current time, I have no option to pass these helium price increases on to my valued customers, however I would recommend that everyone consider choosing air filled designs if you are trying to stick within a budget.
The lack of helium does not mean that the designs need to be boring, there are many beautiful options in this section. We are continuing to work hard to create new designs. If you have seen something somewhere and would like us to create something similar for you, please feel free to send the images through.
And did you know that air filled designs actually last longer then helium displays? BONUS!
Have a look at the pics of all the designs done without helium......
SHOW ME
Testimonials
Beautiful balloons and great service! Wouldn't go anywhere else but here! Thanks Trish! Xx

Brenda Wentzel
Walked into the shop and they made up our requested balloons on the spot! Over 3 weeks and our balloons are still up!

Debbie Banks
Great customer service, exceeds expectations - highly recommended

Caroline Treen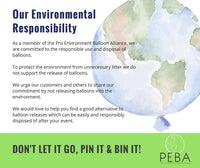 Don't Let it Go, Pin it & Bin it!
Being responsible with balloons is as easy as 1, 2, 3.......
1. DON'T LET IT GO - Keep balloons attached to weights and never release balloons into the air
2. PIN IT & BIN IT - Dispose of balloons responsibly. Pop them and put them in the bin
3. BE THE CHANGE - Celebrate responsibly and encourage others to do the same