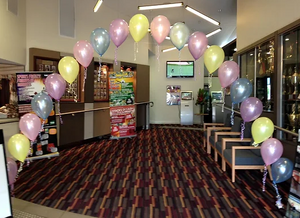 String of Pearl Balloon Arch all in your colour choice.
Approximately 2.4m high x 6m wide

Balloons will float for 3-5 days (inside).

Please let us know your colour choices.

We do not recommend releasing your balloons into the air. Once you have finished with your balloons please "Pin it and Bin It"